Features:
Occasion:Post surgery anti-lick granuloma,arthritis, arthrosis and muscle/ ligament/ tendon injuries.
Material:Neoprene
Suitable for: Small Medium large Dogs
Category:DOG WRAP>CARPAL WRAP
Conditions That May Benefit From Dogs Carpal Wrap:
carpal hyperextension (mild to moderate)
carpal instability/sprain or strain injury
carpal osteoarthritis
immune-mediated joint disease
post-operative management of carpal arthrodesis or avulsion fractures
VETAPPROVED AND RECOMMENDED CHOICE
Improve your dog's wellbeing with a carpal wrap.speed up the wounds healing and prevent the skin get infection.
Details Pictures: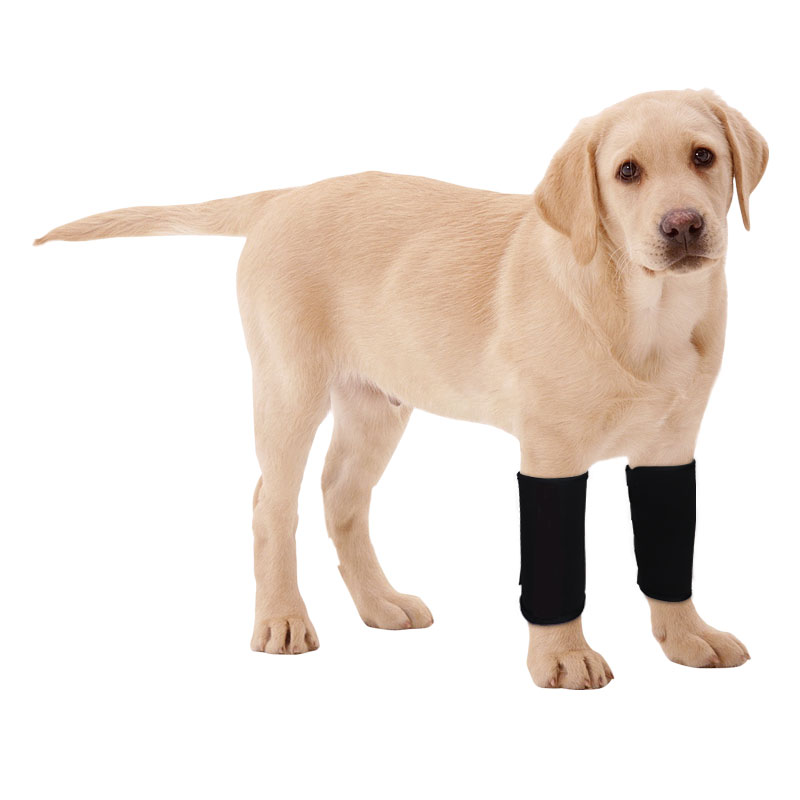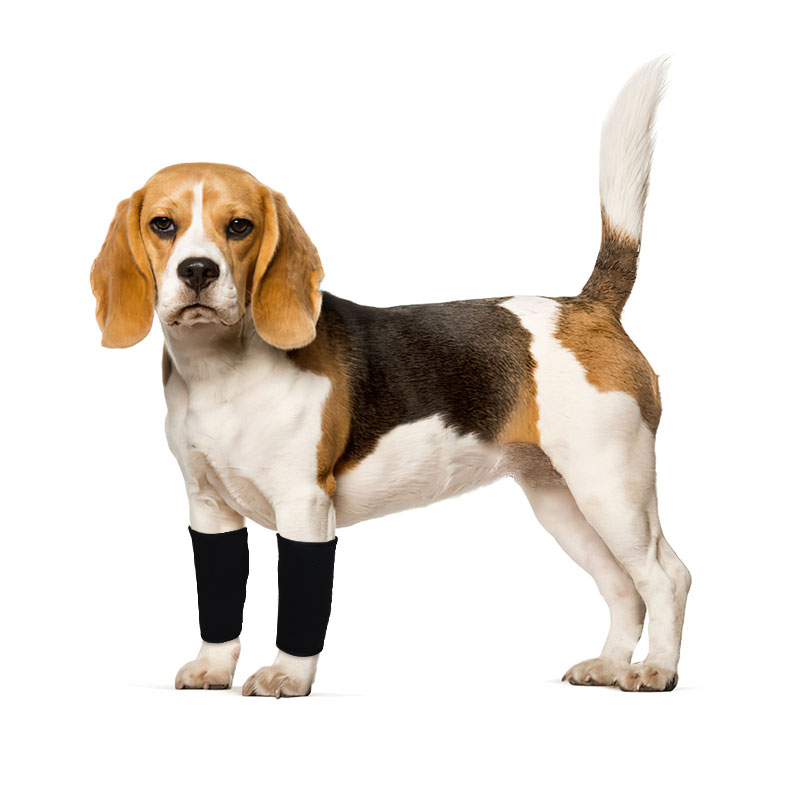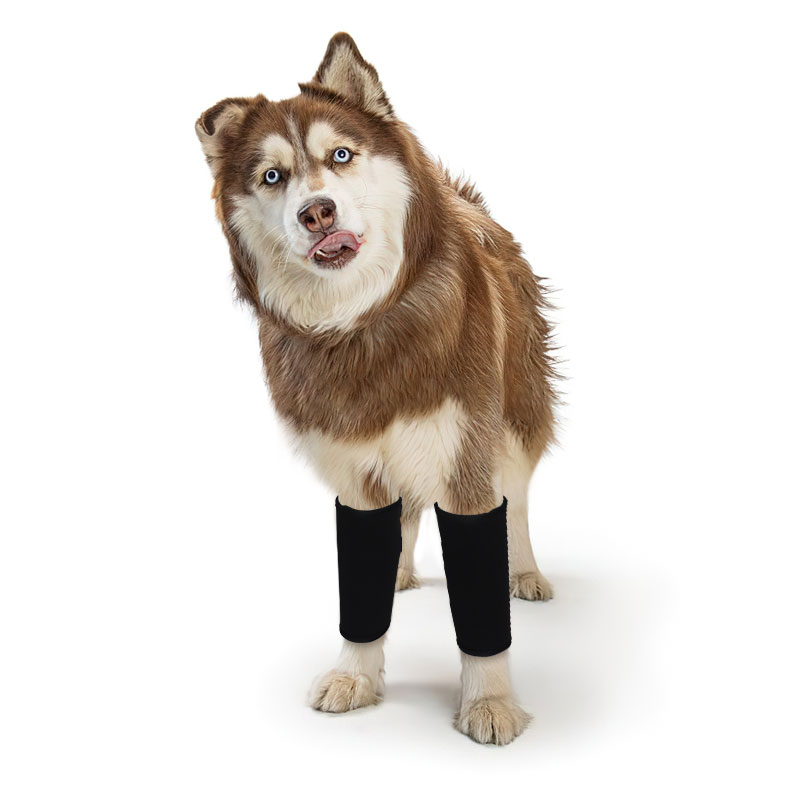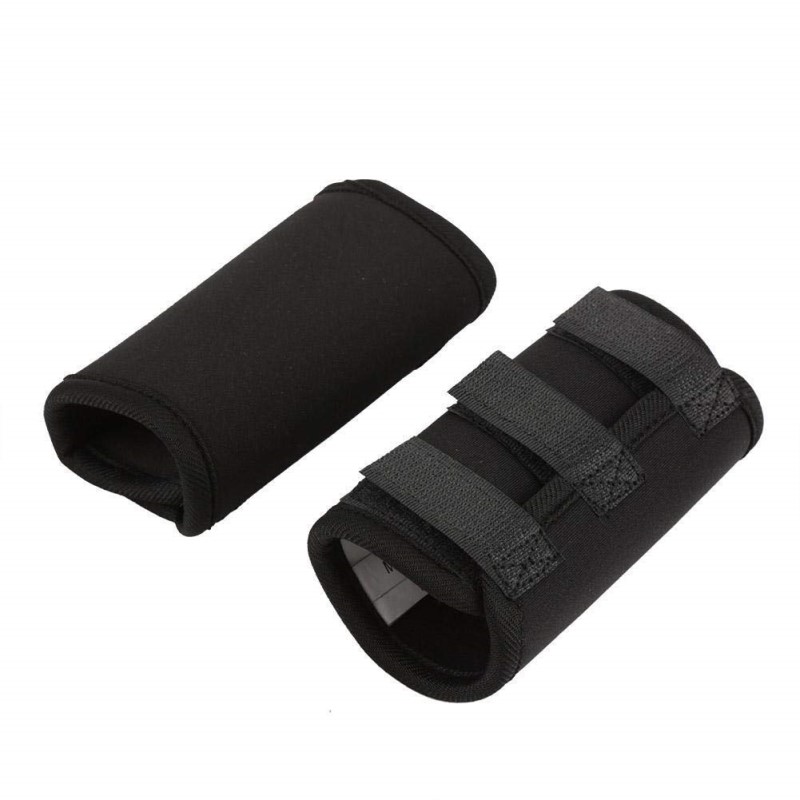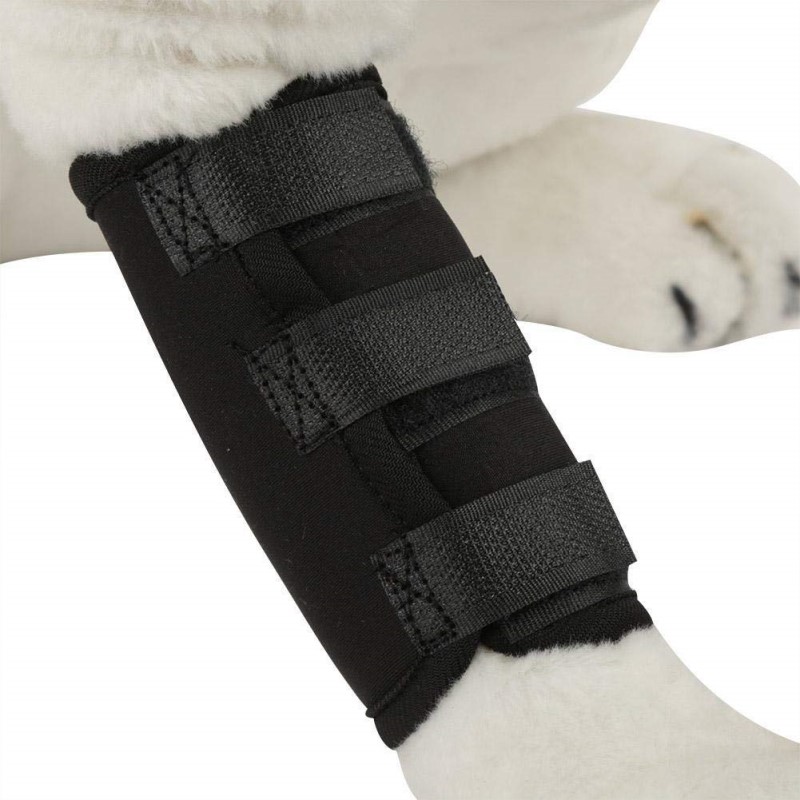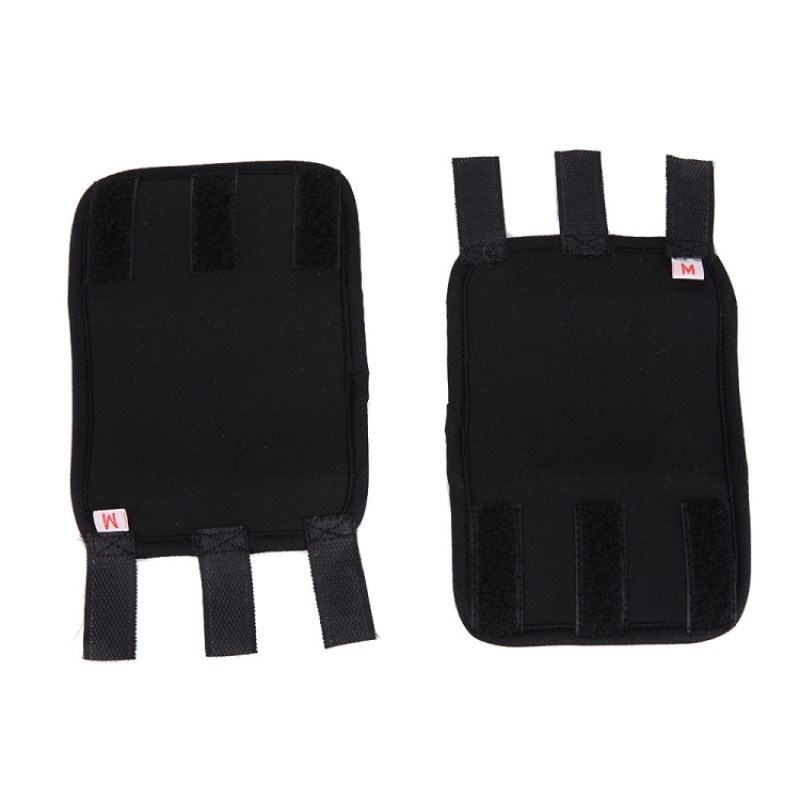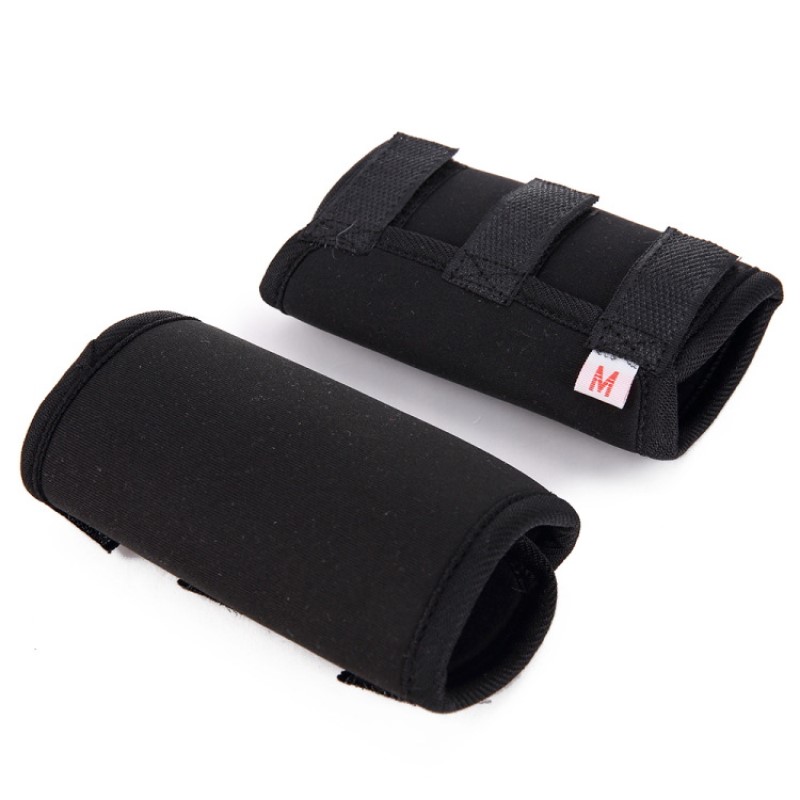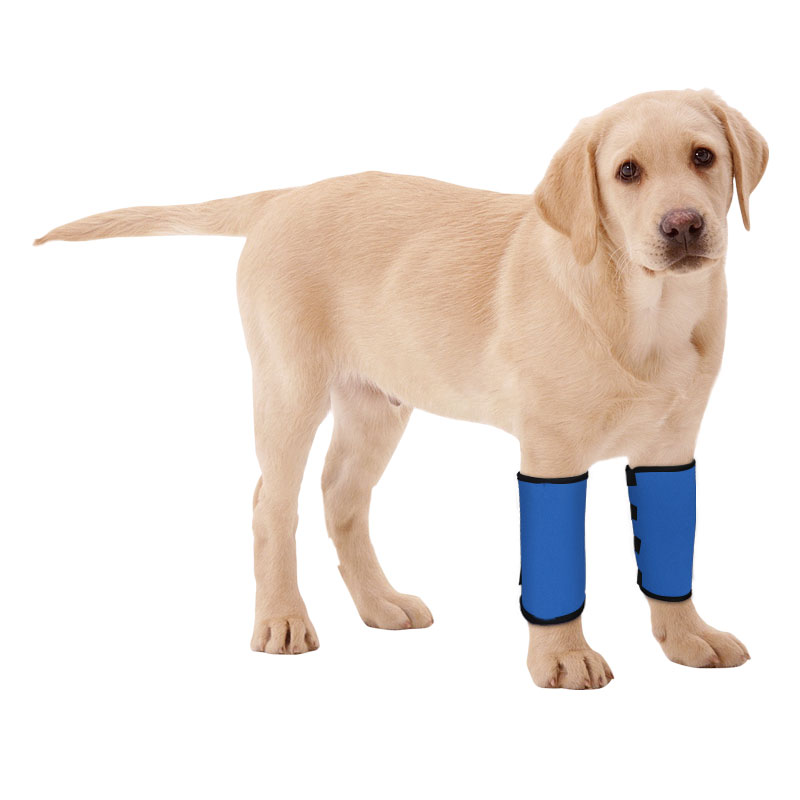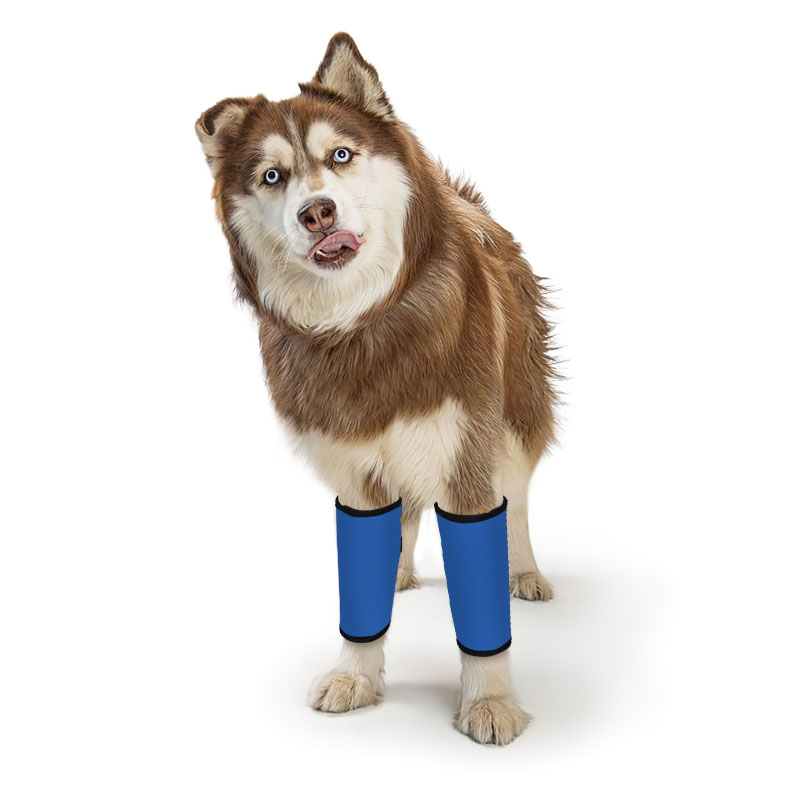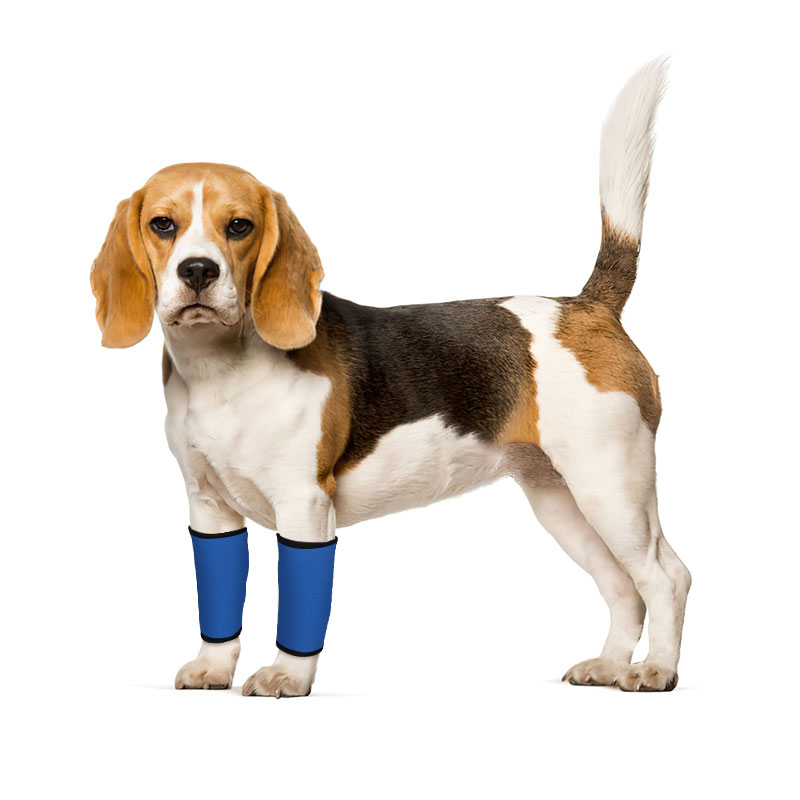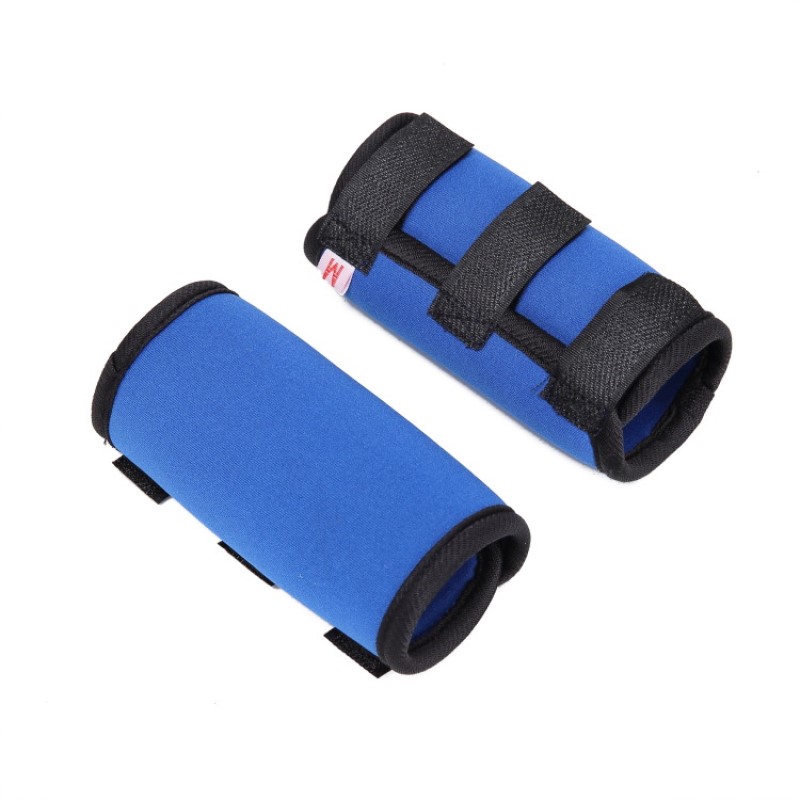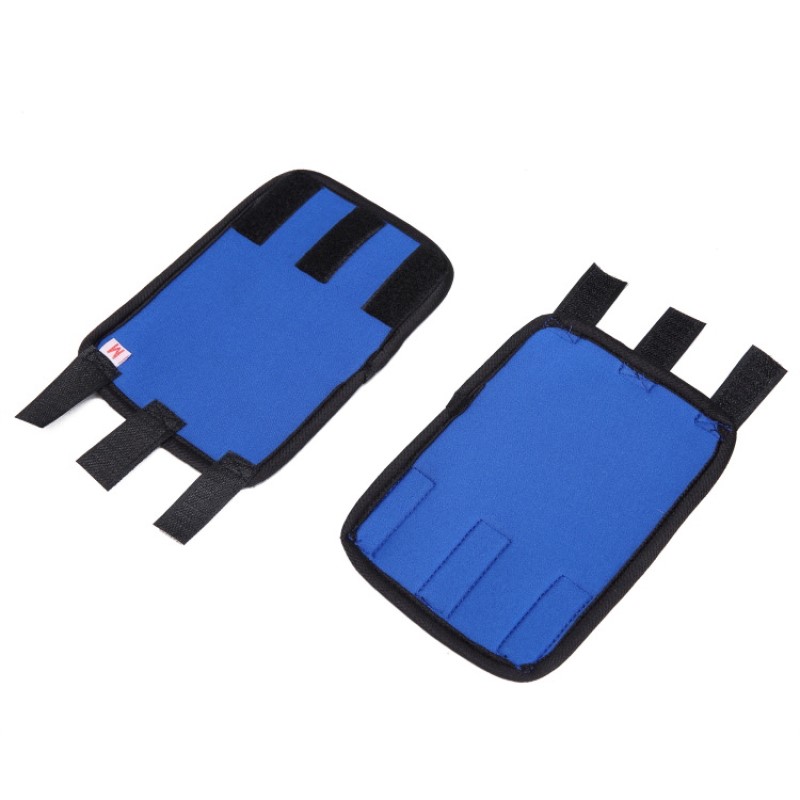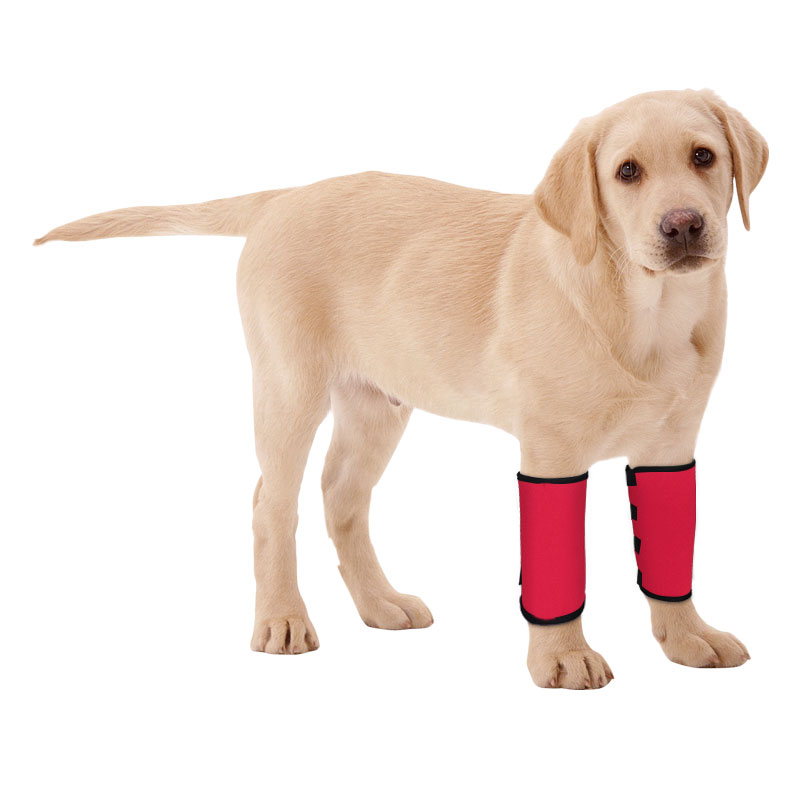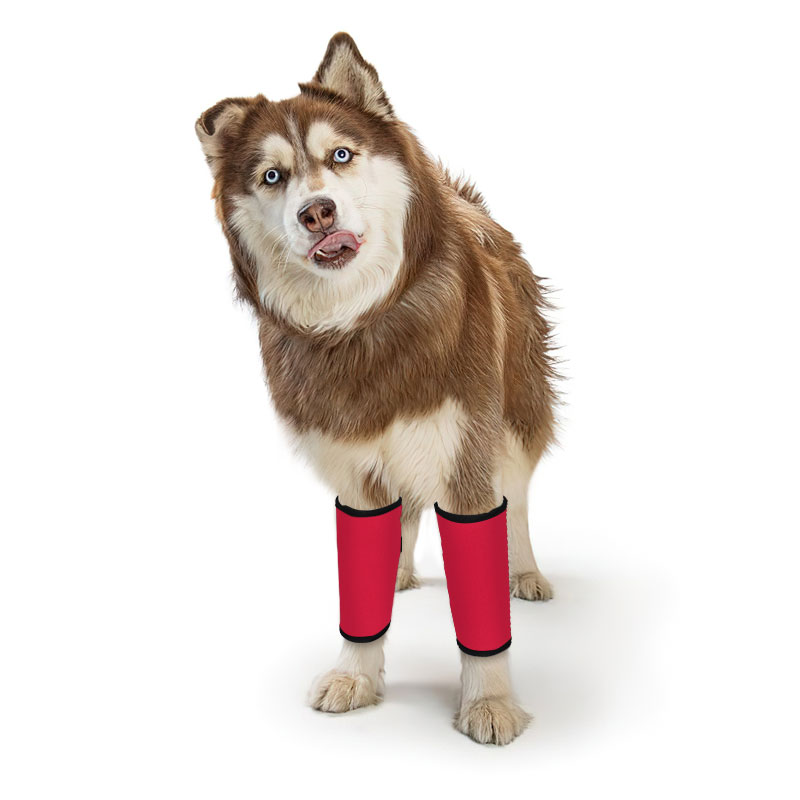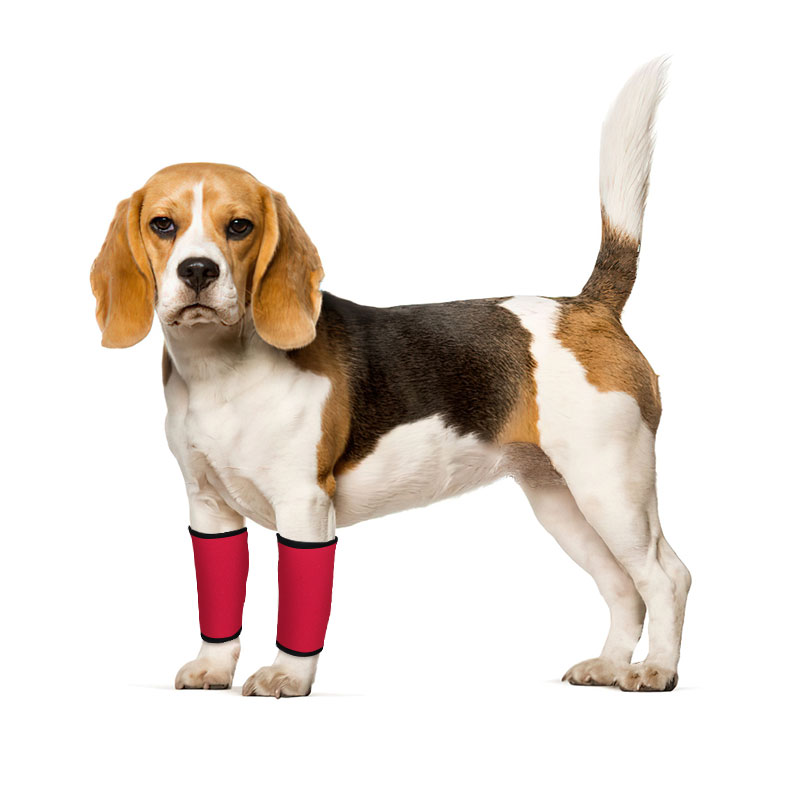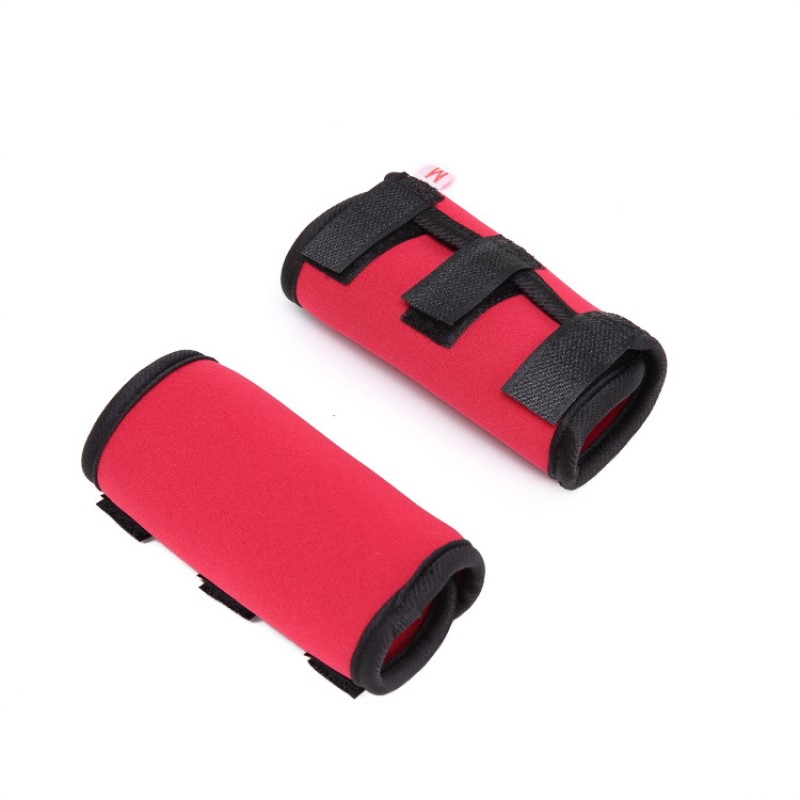 SIZE
Steps to measure the proper size:
1) Get a tape measure or something else you can use to measure.
2) Measure the outline of the leg at the height of the carpus.
3) Have a look at our size chart and pick the size that fits your measurement.
4) If you are unsure about two sizes, it is always best to pick the bigger one.
SIZES CHART
Usage Instructions
1.Strentch the carpal wrap well before putting it on.
2.Place the wrist wrap around the carpus stably.
3.Adjust the velcro to suitable for the dogs' size.
4.Please be watching when your dog slowly moving,you could tighten or loosen the velcro to the most comfort position.
5.Remember to remove it when your dog is resting.
Warm tips
During the first few days,when dog using this carpal wrap,please keep using time under a few hours only.Since the dog needs adapting the feeling and the neoprene.You could adjust the using time day after day.
Shipping Service
Shipping
We know how important that you receive your order as soon as possible and for this reason we always do our best to use a shipping method that gets your order to you fast.
Shipping Method:FedEx,EMS,DHL,4PX,EUB(Ecnomic Shipping Service)
Ecnomic shipping service will be provided sitewide for free.
Transportation time
Standard ( 7-10 business days )
Affected by Covid-19, there will be some delay on the delivery.
Returning Policy
Order Cancellation
Before the product is shipped or produced you could email to us cancel the order for you.
After order is cancelled you will get full refund during 24 hours.
We cannot cancel the order if the product is already shipped out,but you could email to us after the parcel delivered.Then we could nego the returning process.
Product Returns
Customers have the right to apply for a return within 14 days after delivery the product.
Conditions that could submit the returning request:
Your item must be unused and in the same condition that you received it. It must also be in the original packaging.
To complete your return, we require a receipt or proof of purchase.
We have a designated return address, please email our customer service at service@healpup.com to make sure you send the package to the right address.
Return request handling time : 24-48 hours
Notice:You have to burden the returning or exchange shipping fee (except the product you received is damaged)
Order Refunds
Once your return is received and inspected, we will email to you that we will handle your order refunds, also notify you of the approval or rejection of your refund. If you are approved, then your refund will be processed, Money will back to your original method of payment during 24 hours.
FAQ
1.How does the buying process work?
It is very easy and convenient. You can use this website to buy our products from anywhere in the world at any time. Have a look at the products you are interested in, read the product description which explains the benefits of each product and how you have to measure your dog to find the right size, and then all you have left to do is put the products you want into your cart and check out! We will do the rest and send the product to you as fast as possible!
2.How do HealPup Wraps and Brace Work?
We are using a very specific type of neoprene that is used to give the body part in need a strong, physical support. This support does not only help to position the muscles in the right way, it also increases the temperature of the muscles and joints.
Further effects of wearing the products are:
Reduction of collagen synthesis
Increased blood flow
Increased Elastin production
Improved metabolism
3.Which size do i need?
In the description of each product, you can find a sizing guide. Use a measuring tape to measure your dog and then you will know the right size.
4.Where are the products manufactured?
China
5.Are you qualified to produce such products which can be vital for a dog's health?
You can 100% rely on our knowledge and experience. We are only offering the best of products because we have your dog's health on our mind.
6.Can my dog sit and lay down with the carpal wrap on?
Yes, your pet can sit and lay down with the wrist wrap on.
7.Should i talk to my veterinarian about the carpal wrap?
Yes,of course.This is totally worked.
8.Why dogs should wear a carpal wrap?
It helps with lick granuloma,arthritis, arthrosis and/or muscle / ligament / tendon injuries.great to use during physical therapy or to provide protection for pets with arthritis, carpal tunnel or other joint conditions.
the carpal wrap for dogs is the perfect product for dog's whose carpal have been injured or recently have undergone surgery.
9.What is the causes of carpal hyperextension?
Most commonly, carpal hyperextension occurs as the result of a single traumatic injury that ruptures the palmer ligaments in the front foot. however, dogs may also develop carpal hyperextension from repeated injury caused by jumping from an elevated surface. this makes agility and performance dogs especially prone to this condition. although less common, carpal hyperextension may also develop in dogs with immune-mediated joint disease or degenerative conditions of the ligaments.
10.How to preventing carpal hyperextension?
Although not always possible, the best way to prevent carpal hyperextension is to prevent dogs from jumping from high surfaces. concerned pet parents should consider using mobile steps that encourage dogs to walk, rather than jump, into vehicles and onto furniture. extra weight puts pressure on the joints, increasing the chance of injury. proper conditioning and weight management is crucial for agility and performance dogs.
some dogs are simply more prone to this condition than others. healpup can help protect and support the joint during physical exercise.
carpal hyperextension can cause significant pain and discomfort. it's important that dogs are seen by a qualified veterinarian at the first sign of a potential problem. this can help identify the cause as well as any underlying issues such as osteoarthritis or other degenerative diseases requiring additional treatment.
11.What is a lick granuloma?
A lick granuloma (also known as acral lick dermatitis) is a skin condition that occurs due to distress in your dog. This distress can be flared up by stress, anxiety, or boredom. When your dog is stressed, they will start to lick a patch of their skin over and over until it becomes raw. This can lead to a lesion that will appear red, irritated, hairless, and eventually, can become infected. Lick granulomas can vary in size and degree depending on how long your dog has been licking the irritated area.
Your dog's paws and legs are the most common areas where lick granulomas occur. Take a minute today to inspect their fur and paws for irritation or infection.Post surgery's nursing is significant to recovery.Of course,the daily prevention is crucial to your dog's health.
12.How to treat a lick granuloma?
Lick granulomas are completely treatable. Most dogs require treatment aimed at the inflammation, infection, and psychological / stress. The first step is to identify the root cause of why your dog is compulsively licking their legs and paws.
Sometimes making changes in your dog's environment can subside their need to lick. This often helps dogs who are suffering from psychological distress. Antibiotics or anti-lick creams may also help your dog find temporary relief. Wraps and hock socks are two other ways you can protect your dog's paws and legs as well.