Feature:
Material:SBR(Neoprene)
Occasions:disabled or recovering dogs,gentle lifting support,handicapped pets,support your dog's back, hips, and knees.stabilize your pal's rear during walking,climb up and down steps,get up from laying down, or get onto beds, furniture and even the car.
Suitable for:small/medium/large dog
Category:Dog Support Harness
Detail Pictures: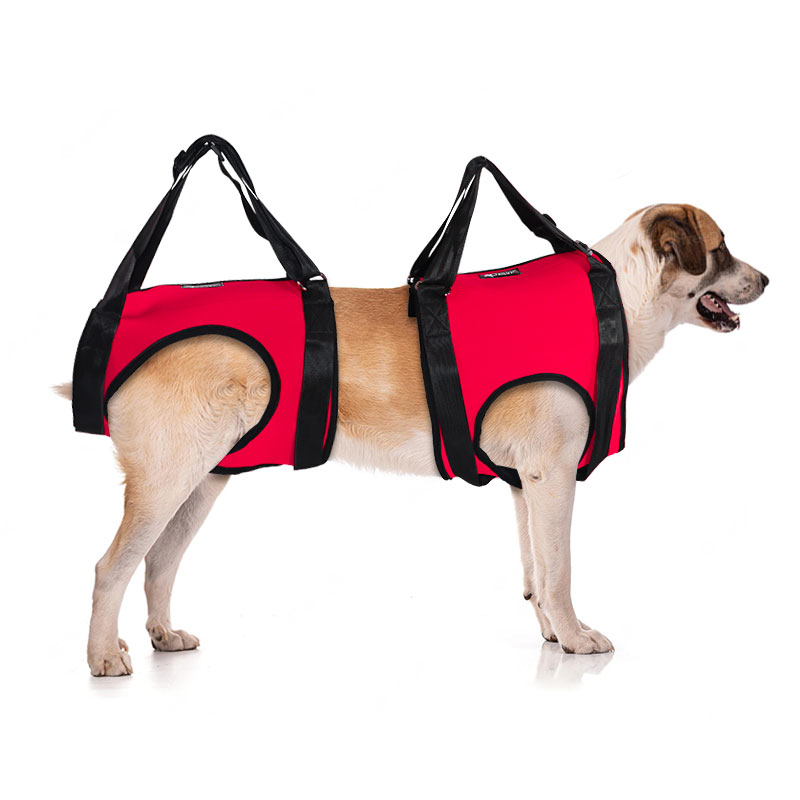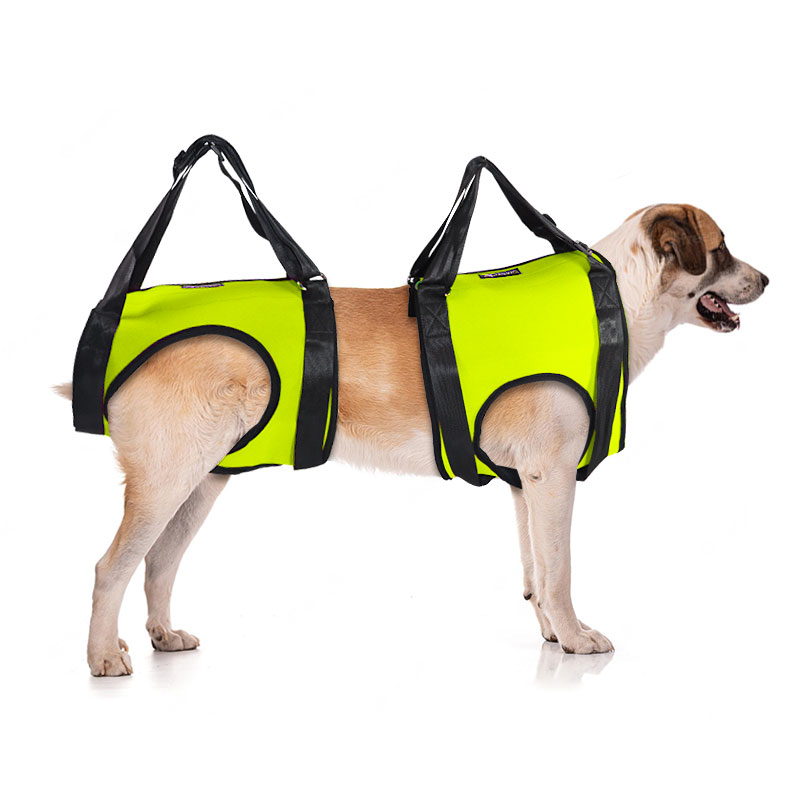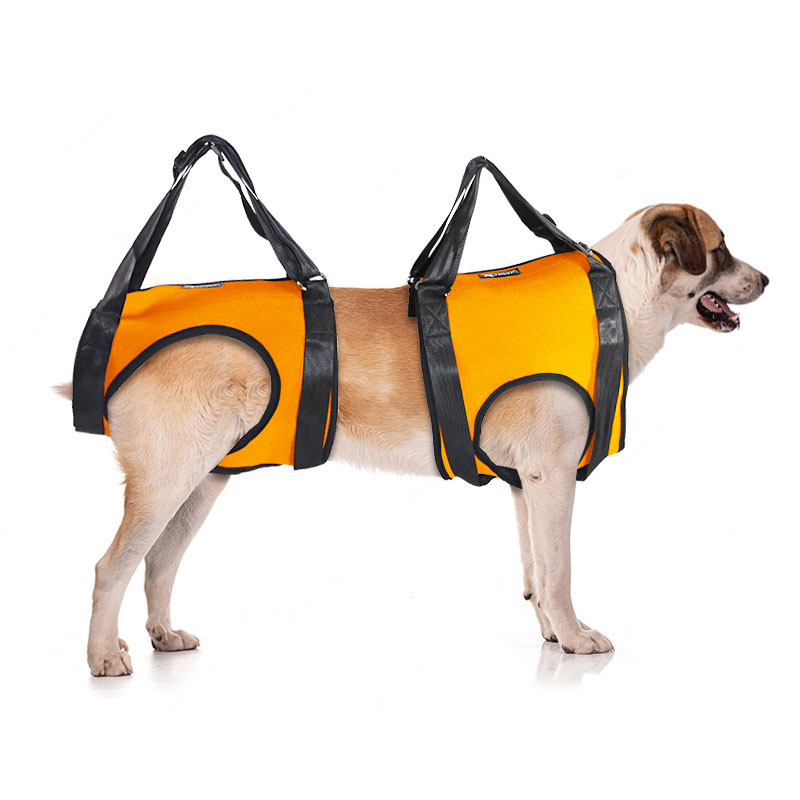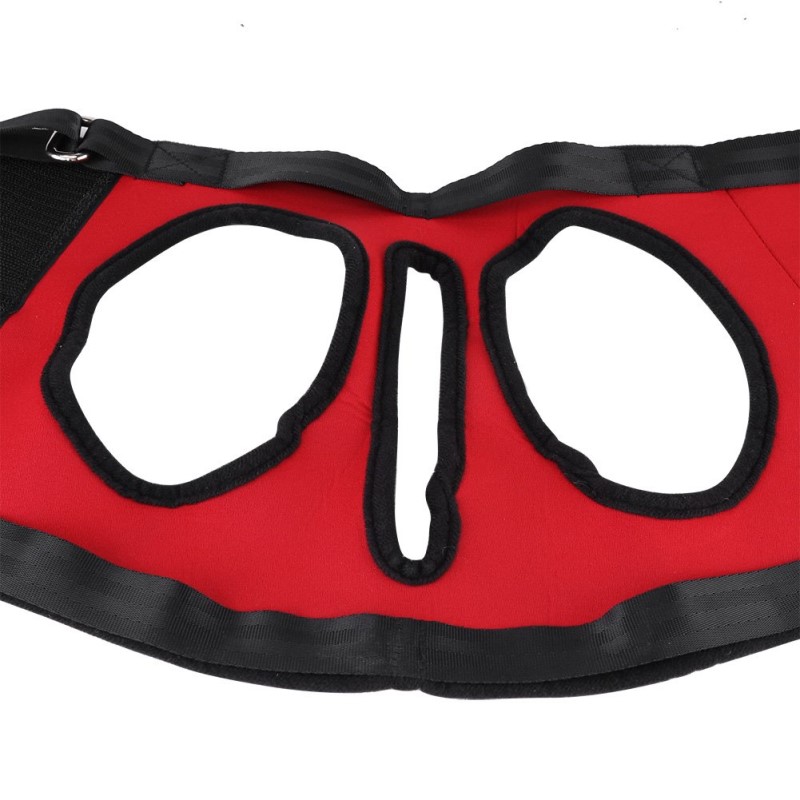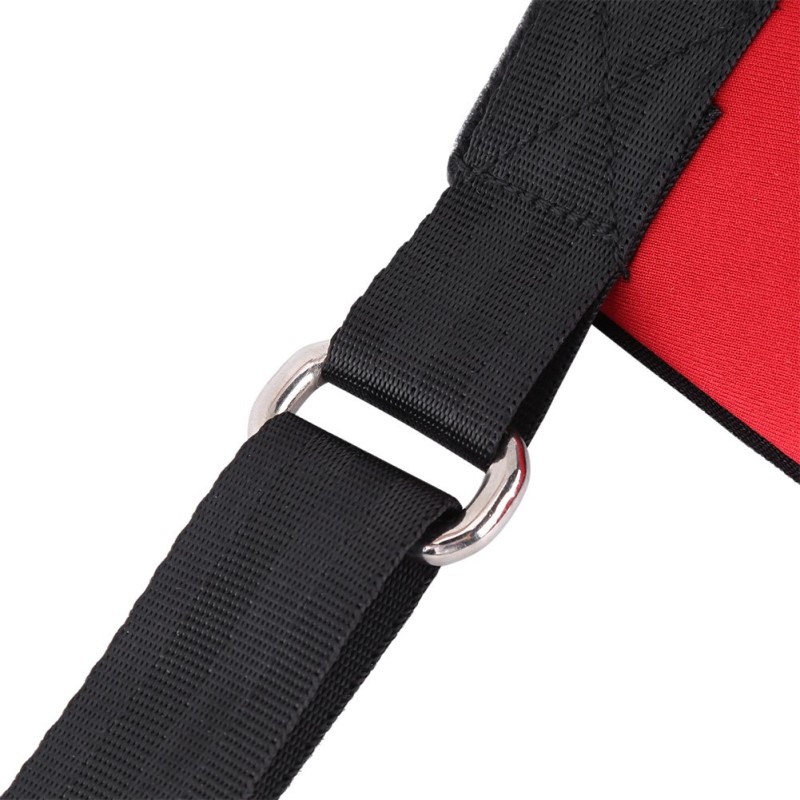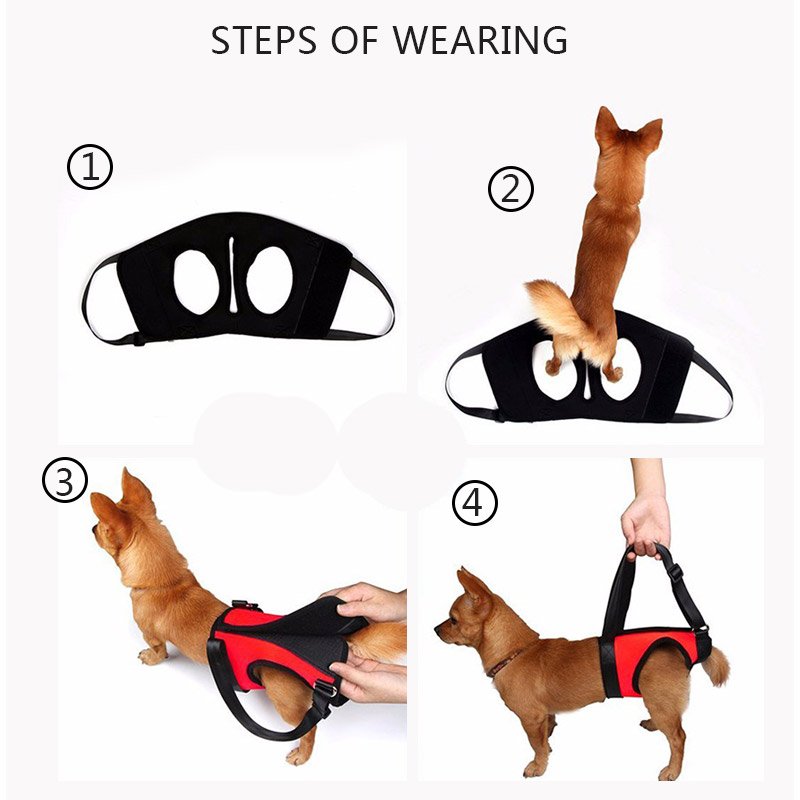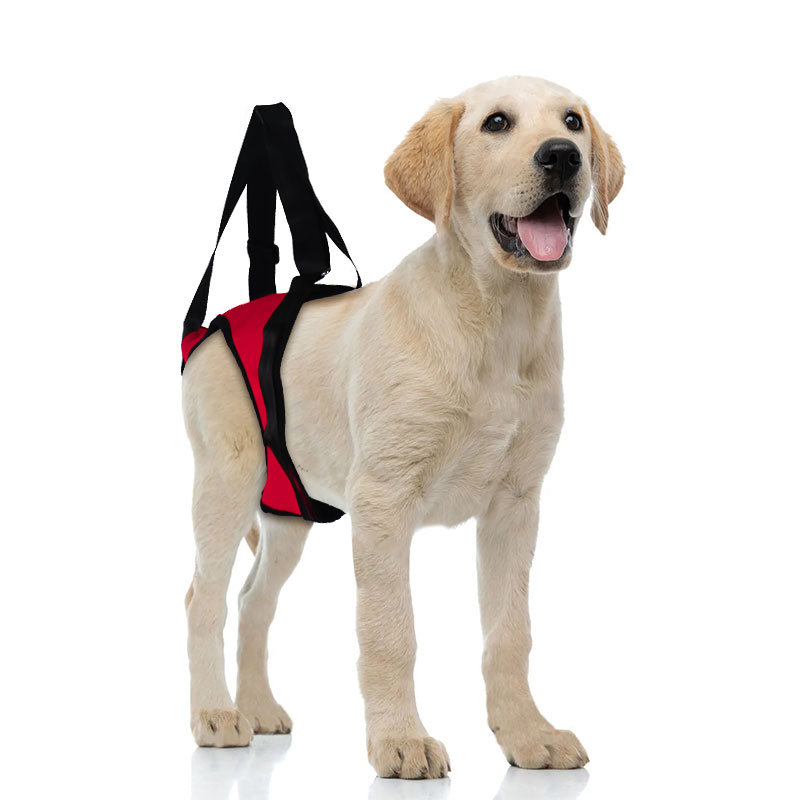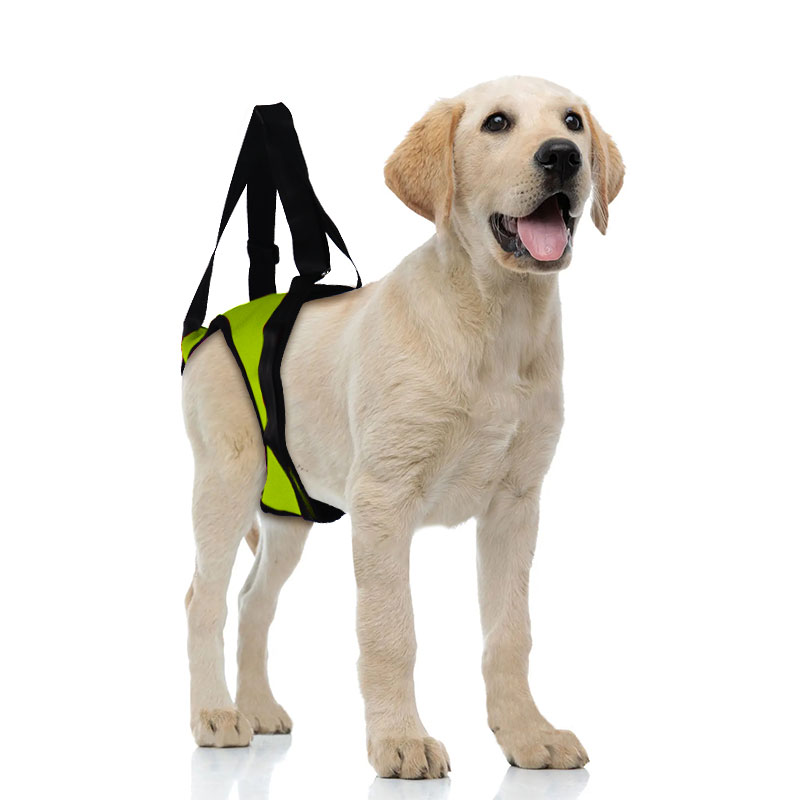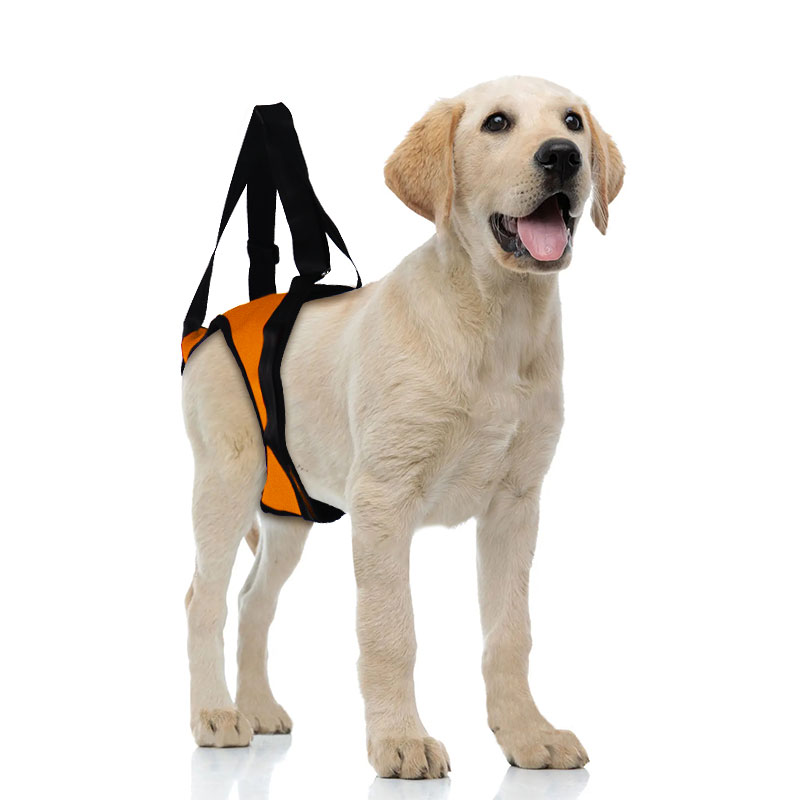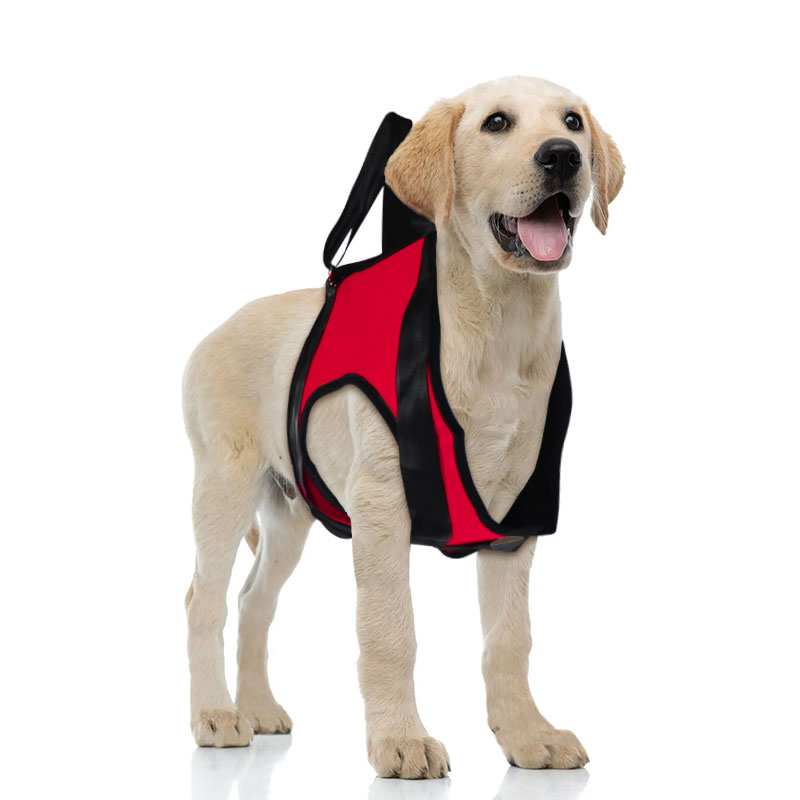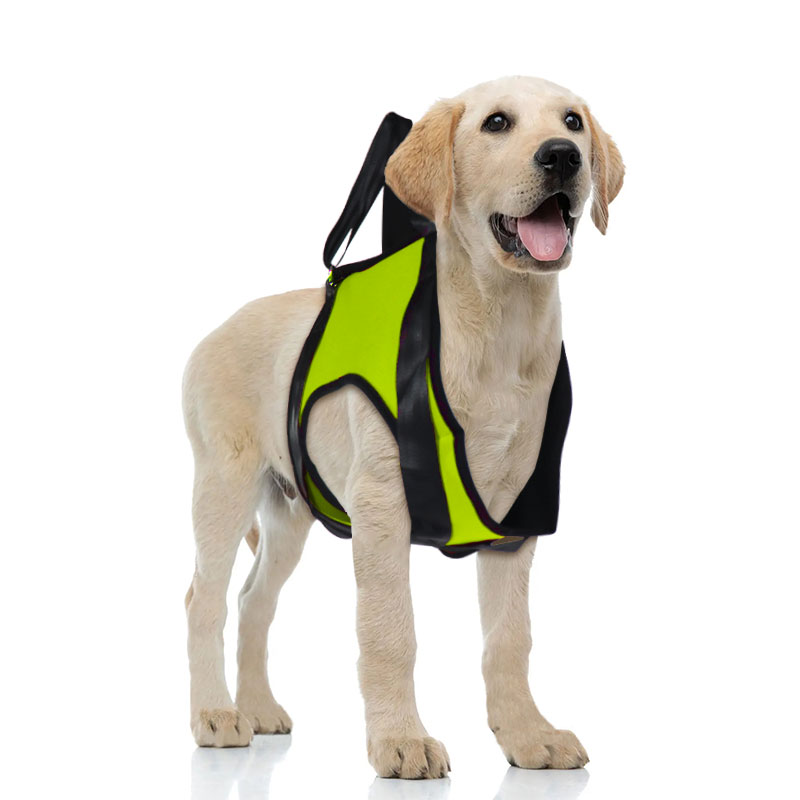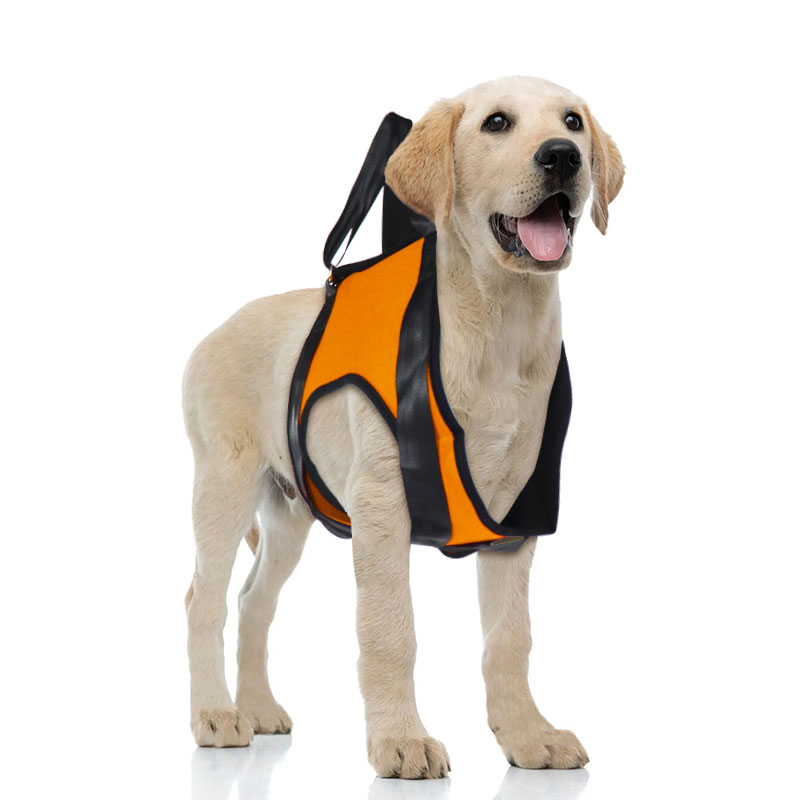 Pros of Dog Harness
1.Help your dog walk, climb, and live a normal life again.
2.Save them suffering from degenerative myelopathy , hip dysplasia , ACL tears or other debilitating ailments.
3.To assist your canine companions by preventing hip pain and injury caused by aging.
4.Helps you take your dog on a walk or get him in and out of the car with greater ease.
5.This combo harness helps support senior, disabled or recovering dogs.
VETAPPROVED AND RECOMMENDED CHOICE
Give your sweet friend the support he needs with the combo support harness.
SIZE
Steps to measure the proper size:
1)Get a tape measure or something else you can use to measure.
2) Measure the circumference (all the way around your dog) of your dog's abdomen directly in front of the back legs,upper thigh (back leg),chest ,circumference of the front leg at the point where it meets the body. If your dog is between sizes, please order the larger size.
3) Have a look at our size chart and pick the size that fits your measurement.
4) If you are unsure about two sizes, it is always best to pick the bigger one.
SIZE CHART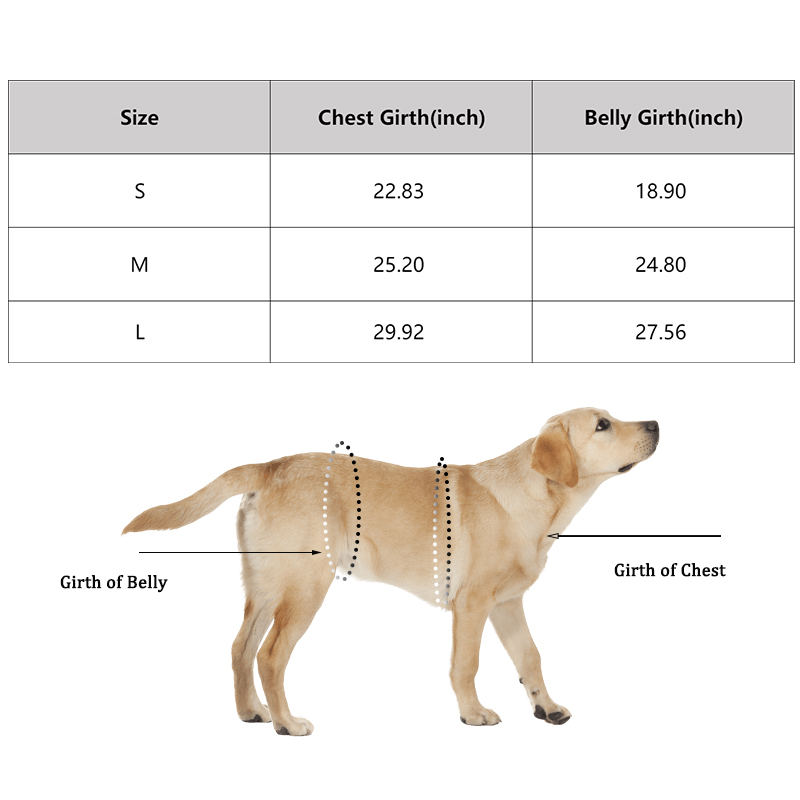 Shipping Service
Shipping
Shipping Method:FedEx,EMS,DHL,4PX,EUB(Ecnomic Shipping Service)
Ecnomic shipping service will be provided sitewide for free.
Transportation time
Standard ( 7-10 business days )
Affected by Covid-19, there will be some delay on the delivery.
RETURNING SERVICE
Order Cancellation
Before the product is shipped or produced you could email to us cancel the order for you.
After order is cancelled you will get full refund during 24 hours.
We cannot cancel the order if the product is already shipped out,but you could email to us after the parcel delivered.Then we could nego the returning process.
Product Returns
Customers have the right to apply for a return within 14 days after delivery the product.
Conditions that could submit the returning request:
Your item must be unused and in the same condition that you received it. It must also be in the original packaging.
To complete your return, we require a receipt or proof of purchase.
We have a designated return address, please email our customer service at service@healpup.com to make sure you send the package to the right address.
Return request handling time : 24-48 hours
Notice:You have to burden the returning or exchange shipping fee (except the product you received is damaged)
Order Refunds
Once your return is received and inspected, we will email to you that we will handle your order refunds, also notify you of the approval or rejection of your refund. If you are approved, then your refund will be processed, Money will back to your original method of payment during 24 hours.
FAQ
1.How does the buying process work?
It is very easy and convenient. You can use this website to buy our products from anywhere in the world at any time. Have a look at the products you are interested in, read the product description which explains the benefits of each product and how you have to measure your dog to find the right size, and then all you have left to do is put the products you want into your cart and check out! We will do the rest and send the product to you as fast as possible!
2.Is this adjustable?
This support harness is adjustable for the perfect fit.
3.How to measuring?
A Measure the circumference of the abdomen directly in front of the back legs.
B Measure the circumference of the upper thigh (back leg) at the point where it meets the body.
C Measure the circumference of the chest directly behind the front legs.
D Measure the circumference of the front leg at the point where it meets the body.
If you'd like to order a combo Harness and your pet's measurements do not fall within the same sizes for front and back harnesses, please contact us for the sizing and ordering details and we'll be happy to get you what your pet needs.
4.Are they what i need?
The lift combo front dog support harness helps give your best friend the happy, healthy life they deserve. This lift support harness helps you lift your dog without having to carry them and risk back injury.
5.Could these be easily and gently to support my dog?
Having a dog with limited mobility can be challenging for both pet and pet parents. Our dog lift support harness can help steady older dogs and assist them when walking or climbing up stairs, into cars, and going outside to relieve themselves. It can be worn for extended periods of time to help ease the transition to a less active lifestyle.
6.Will my dog be comfortable and keep mobile?
Help your dog live a normal life even after suffering from ailments and injuries that limit their mobility. Our dog harness can help your aging, disabled and injured pets rise from a prone position, walk up and down the stairs and get in and out of vehicles. This support sling is comfortable to keep your dog from chafing on the harness.
7.Can i buy this harness rear and front in separately?
Yes,you could choose this on your own needs in our shop,this have their own link to add into your cart.
8.Is this harness made in the usa?
Manufactured in China.
9.Are you qualified to produce such products which can be vital for a dog's health?
You can 100% rely on our knowledge and experience. We are only offering the best of products because we have your dog's health on our mind.
10.Does it recommended by veterinarians?
Our lifting harness is ideal for aging or disabled dogs suffering from arthritis, degenerative myelopathy or other debilitating conditions, or dogs recovering from knee, hip or back injuries.vet approved and recommended.